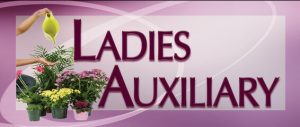 Hello Members of Hillsboro American Legion Auxiliary! I hope you all had a great summer!
Let me tell you about what some of our members did this summer. I attended Girls State in Salem during June before convention. I had a great time. I was a "dorm mom" for 18 girls who were 16 and 17 years old. The week consisted of the girls learning about our state  government, learning about the American Legion Auxiliary, and learning about themselves. The funny thing was I also learned a lot about myself and was educated more about my office of President and Poppy Chair. During the week, our own Linda L. was in Salem to help on a few days including registering and for the reception on the Wednesday night. Our unit did sponsor one young lady to enjoy the week. Hoping next year we will be able to sponsor more than one young lady, and hopefully have more volunteers help during that week.
Some of our members went to the State Convention in Florence during June. I was not able to attend because of a personal problem. I do plan on attending next year. The convention in 2018 will be in Florence again. Please plan on attending and having a good time.
In July, we were involved with the July 4th parade in the city of Hillsboro. The Post and Unit were representatives in the parade. After the parade, the Post sponsored "free hot dogs" for the public. I do not know how many people we had, but our Unit did bring in a new Member!
In August, the Garlic Festival was held in North Plains. The members that were there did a great job serving the roasted corn. Some of the members had to work 2 shifts this year because we did not have enough volunteers. Please think about this being our only fundraiser to help our girls attend Girls State and try to be able to help next year in August.
The only item that I will include this month for the Poppy Program is that I will need more than 3 other volunteers to do the poppies at the marked for Veterans Day this year. I will be asking for volunteers again. Please let me know if you will be available to help the Unit out.  Until next month,
Our new officers for the 2017 – 2018 year are as follows:
President – Debra Ashe
Vice President -Carol S.
Treasurer – Linda Liebenow.
Secretary – Joanne Ostlund.
 Please contact me if you have any question or comments concerning your Auxiliary.


Deb Ashe – Auxiliary President and Poppy Chair 
If you would like to join us as an Auxiliary Member please:
Click HERE to download an Application to join the American Legion Auxiliary or Jr. Auxiliary
Fill out the form and send with a check or money order to:
Hillsboro Post No. 6 American Legion
285 W. Main St.
Hillsboro, OR 97123
Click
(310) 502-3991
Save
Save
Save
Save
Save
Save
Save
Save
Save
Save
Save
Save
Save
Save
Save