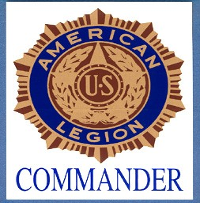 Fall in Legionnaires of Post 6!
Roll Call!
Who is missing?
Look to your right and left, these are your comrades.
Talk to them after formation.
Sick Call! Call the Chaplain (Lynn Hamm- (503) 681-7600)
Raise your hand if you need help!
Volunteers take one step forward and report to the Commander!
All report to your Post for a good 2018!
Thank you for an enjoyable 2017!
Dismissed until tomorrow, when I may call on you.
---
This year Hillsboro Post 6 is coordinating the Washington County Posts to construct a memorial monument at the Veteran's Circle. The monument will commemorate the 100-Year anniversary of the American Legion. Some of the Washington County Posts were chartered 100 years ago, and we are still moving forward serving all veterans. If you are interested in helping with this project in any way (design, donation, etc.), or if you would like more information regarding either the project or the Legion anniversary, please contact me.
Bob Gnos- Commander
(503) 647-2937
Please call the Post if you need any help, and also if you are available to assist in any manner.
Call – (503) 648-7191 Please leave a message
or
Click HERE to Fill out our Contact form
Save
Save
Save
Save
Save
Save
Save
Save
Save
Save
Save
Save
Save
Save
Save