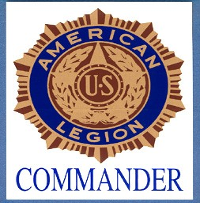 The American Legion Memorial, celebrating 100 years of service by our organization, will have a design review of ideas and opinions submitted. This open meeting will be conducted after the March 6 E-board meeting. The E-board meeting is  at 6:00 PM with the Memorial Review meeting at about 7:00 PM. This E-board meeting will be open to the membership to observe and learn how the E-board functions to make regular meetings go smoothly.
Events for March! Special opportunities are coming to our post in March. We will be hosting the National Vice Commander for our Hamburger/Hot Dog/bingo night. Please join us Saturday March 3rd at 6:00PM and enjoy some good food along with 10 cent bingo.
At the March 13 meeting we will be honoring the Hillsboro Fire Department Firefighter of the year (Daniel King). The meal will be provided by the post and the Auxiliary will provide desserts. Please attend and meet our firefighters and thank them for their service to the community.
At the March Post meeting we will begin nomination for Post officers for the 2018-2019 year.  Please attend and let your voice be heard for the next year's direction of the Post.
Bob Gnos- Commander
(503) 647-2937
Please call the Post if you need any help, and also if you are available to assist in any manner.
Call – (503) 648-7191 Please leave a message
or
Click HERE to Fill out our Contact form
Save
Save
Save
Save
Save
Save
Save
Save
Save
Save
Save
Save
Save
Save
Save