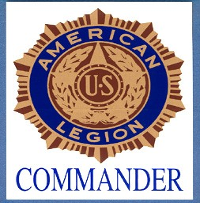 November already, a time to remember our Comrades and their service to our Nation, those that went before and sacrificed for us, each one. We show respect by honoring them, and giving thanks for our Freedom, Justice, and Democracy. We show respect by living the declarations of the constitution and the laws of the land, and pledging allegiance to our flag and Nation.
I want to thank all members of Hillsboro Post 6. Some have just joined, some have committed to lifetime membership! Thank You!
All are welcome to participate in the Veteran's Day activities. At the regular November meeting we'll be getting a "New Shot" of obligation to the community.
This month's question: During your military service what habit did you start and are still doing?
We will be participating in the Veteran's Day ceremony at the Fairgrounds and also in Cornelius with a procession between them, followed by a family meal at the Post. Please invite your friends and veterans you know. Please RSVP by November 7…(503) 647-2937.
Please call the Post if you need any help, and also if you are available to assist in any manner.
Call – (503) 648-7191
Please leave a message
or
Click HERE to Fill out our Contact form
Bob Gnos- Commander
NOTE: Those members who have not yet received their shot, and been inculcated with a sense of obligation, can be injected at the November 14 meeting. The Acme Bomb, Anvil, Dynamite, And Safe/Spring Company has loaned us an injector capable of handling our entire membership, one elephant, or 2 Marines. Get your Shot before its too late!
Save
Save
Save
Save
Save
Save
Save
Save
Save
Save
Save
Save
Save
Save
Save